This home grown vintage farm wedding is exactly the type of celebration I'd love to be a guest at! One of the happiest couples I have ever captured. Not even the ceremony's 200km wind (well, it felt like it) could take the smile off their faces.
Words from Tory about the day….
The location –  "My parents property, where we got married, has seen a lot of great parties in their 21 years of living there so we just wanted one big party. That is why we chose to have a cocktail reception and we didn't have a lot of formalities. Growing up with horses and riding for many years we couldn't not have the ponies and horses involved." 
Vintage farm wedding for the win!
Her highlight of the day –  "When Beau tried to kiss me just after walking down the aisle and you see my mind click that we aren't supposed to do that yet. Also dancing with Beau while everyone threw rose petals all over us."
Which I'm so stoked I captured!
Advice for other couples….
"Don't lose focus on what the day is about and put too much energy into the preparation and small detail. Love will make the day perfect. The wind at our wedding blew away all the materialistic things I had spent months planning and wanting to be perfect and we were just left with happy old love and it was the most incredible day! Oh and definitely get a good photographer and videographer. I can't even tell you how thankful I am for both of mine. We will forever look at the beautiful images and watch our DVD with a huge smile!"
Perfect!
Words about me….
"I didn't even ask if I could call you Loz, I just did because you have a warm relaxed nature that you instantly became Loz to me. I don't even have words that can justify how happy and in love with my photos I am. You have the vision and attitude of a true artist and I could not have been more relaxed to have you at our big day. I knew these shots would be amazing but they are breathtaking and more than I could have imagined."
————-
This is how I saw their day – ENJOY!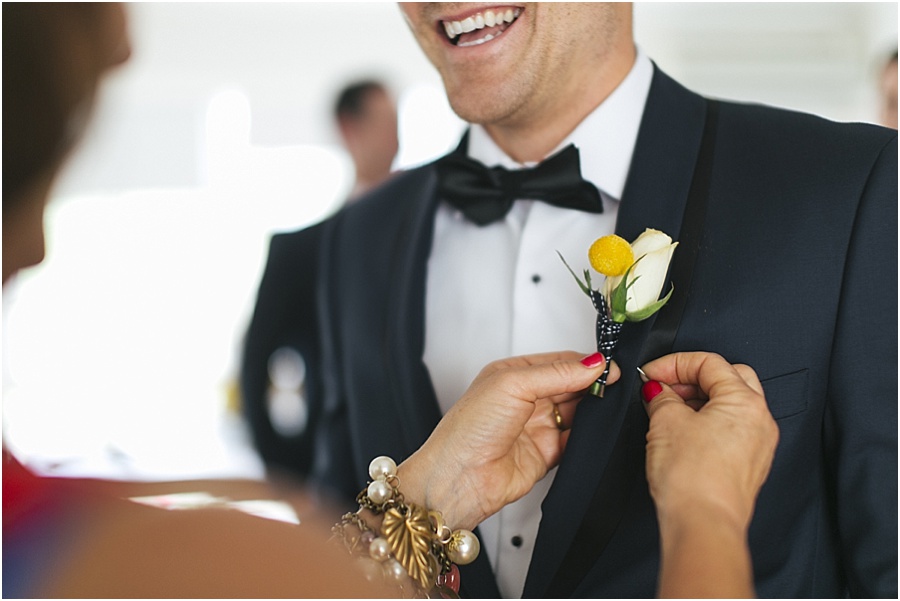 If you like this one, I reckon you should check out Whit & Shaz's New Zealand wedding
Bridal gown: Colette Dinnigan
Shoes: For Tory – Ganni
Flowers: Tory's bouquet was arranged by her Mum's friend, Cath Oswald-Jacobs, using flowers from her Mum's garden.
Rings: Tory's ring was made by Robert H Parker and Sons.
Beau's ring was an Alongines watch
Jewellery/Accessories: Tory borrowed her grandmother's diamond earrings.
Bridesmaids dresses: Asos
Grooms and groomsmen's suits: Woodstock menswear.
Grooms Shoes: For Beau: design Loake from Begger Man Thief (South Melbourne).
Ceremony: Torbrook Farm.
Reception: Torbrook Farm.
Catering: Essence Food Co.
Cake: Beau's cousins, Kayley Watson and Kristy Guest, made the cake.
Cake topper: Made by Tory.
Reception stylist / any decorations / details: Tory's father, Russell Boyd, made the stage and dance floor. He also helped make the big sign, the bar, the signs down the back and the centre piece.
Hair and Make up: Kim Tavares
Music: Bright Side Duo
Celebrant: Catherine Shelley
Transport: Beau and Tory used Southern Cross Chauffer Driver on the way home to our hotel.
Marquee: Dann Event Hire.
Alcohol: Mayerling Cellars.
Ponies: Buttons and Huey's head pieces were from Cotton On.
Comments
comments